Gift Planning and Endowment

Meet the Staff
Welcome! We are very pleased that you are learning about the many benefits of gift plans. If you have any questions about the best way for you to benefit through a planned gift, please call. Better yet,
click here
and send us a short note. We would be very pleased to help you. You may also be interested in a gift annuity plan. If you would like to receive a printed or email illustration of a gift annuity, then
click here
.
---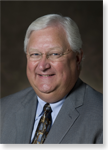 Dave Bartlett
Associate Vice President for Gift Planning
My broad experience in accounting and finance has taken me to St. Louis, Chicago, Philadelphia, Houston, Peoria, and now Cedarville. In any of those cities, I can probably tell you the best place to eat Italian food, where to play golf, and how far you are from a Bass Pro Shop.
I've worked in a number of manufacturing and service industries including:
hand and power tools
commercial index drives
cathodic protection (oilfield, pipelines, well casing, offshore platforms)
overhead box girder cranes
U.S. cross Gulf and east coast petroleum transportation (US Merchant Marine)
Industrial HVAC and air handling
church finance, lending and portfolio management
hospital and foundation administration
You'd be surprised how often those experiences directly relate to charitable giving. The gift planning process is tailored to each individual - your specific assets and what you want to accomplish with your gift. Since 1995, I have helped Cedarville supporters make the most of giving opportunities that provide a charitable gift as well as significant tax savings. It's not hard to see why people want to leave a legacy at Cedarville University. Both my son and daughter are graduates, and they met their spouses at CU.
My wife, Linda, is a retired school teacher and full time grandmother. My son Brad '98, and my daughter Sarah '02 and her husband Ben '03, are close by in the Columbus area.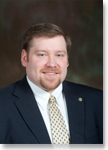 Matt Pogirski
Associate Director of Gift Planning and Endowment
My family is definitely a Cedarville family with both my parents working on campus, my sister being a graduate, and my younger brother being both a former student and employee. God has used CU to minister to our family and given us both the platform and opportunity to minister to students in turn. I have been a staff member at Cedarville since 2000. I've served in the Maintenance Department, Admissions Office, Business Office and upon completing my degree in accounting became the gift accountant in the Advancement Division.

The path to my current role may not seem direct, and in truth it isn't. Working in various areas here at CU has allowed me the opportunity to see how God is using CU to impact the world for Christ. I now have the great privilege of using my experience to assist donors in leaving a legacy at Cedarville. "We are created by a great God to do great works. He invites us to outlive our lives, not just in heaven but here on earth." — Max Lucado, Ephesians 2:10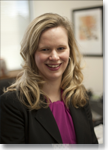 Amanda Gillispie
Advancement Officer, Scholarships
A graduate of Cedarville University, I returned to campus to join the Enrollment Management and Marketing division in Church and School Relations and later served in Event Services. It's been a blessing to serve the University and to develop strong relationships with my fellow staff and faculty members.

In Advancement, I manage the stewardship program for the donor-funded scholarship portfolio and serve as the University liaison for all scholarship donors. I also coordinate the marketing efforts for the Gift Planning department as a whole.