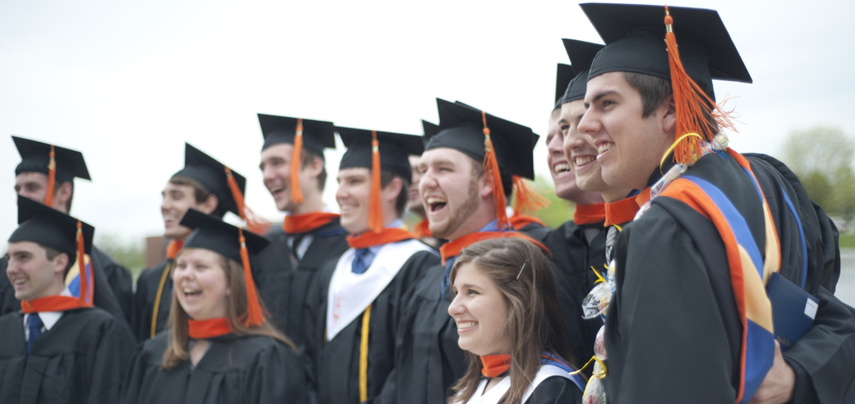 Our Mission
Cedarville University is a Christ-centered learning community equipping students for lifelong leadership and service through an education marked by excellence and grounded in biblical truth. The University achieves its mission by accomplishing "portrait statements" which reflect characteristics of a Cedarville University graduate.
Campus Profile
View statistic and demographic information for Cedarville University's fall 2012 semester.
History
Read about Cedarville's 125-year history and reflect on God's goodness through the University's history.
Commitment to Diversity
Cedarville University actively seeks to attract and serve a diverse group of Christian employees and students who exercise their spiritual calling to be agents of reconciliation; pursuing unity, peace, and community in an atmosphere that recognizes our union in Christ and celebrates the contributions of all who seek to follow Christ. Learn more about diversity at Cedarville.

Mission Video
Our mission video will help you learn about the work of our organization.
Watch Now